Ozroll's Sentry Fireshield is ideal for residential or commercial use, particularly in areas prone to fire hazards, making it the ideal option for BAL 40 rated Fire Shutters. Manufactured to the highest standards with state of the art equipment, the Sentry Fireshield profile is available in a 40mm curved profile. The Sentry Fireshield has superior strength offering increased security and performance.
The overall profile appearance is clean and stylish with only a slight "V" groove line on the convex side. Available in several long lasting and fade resistant Interpon coatings or a natural anodized finish, the Sentry Fireshield Profile can also be powder coated in a colour of your choice.
It is common knowledge that hot or burning embers entering the home during a bushfire is a major factor in the ignition of the building itself. Ozroll's Sentry Fireshield Roller Shutters have been credited with saving homes from burning to the ground when other surrounding properties were not so fortunate.
The Sentry Fireshield BAL 40 Fire Shutters have been extensively tested by the CSIRO under severe bushfire simulated conditions and proved to be able to withstand a maximum radiant heat exposure of 40kw/m2 after 60 minutes. As no ignition or flaming was observed throughout the testing the Sentry Shutter has received a Bushfire Attack Level (BAL) of 40.
Bushfire Attack Level (BAL) 40
Premium strength and security
Minimal flex
Wide span available
Optional powder coating
Ideal for commercial applications
Light control – 100% light block out*
*Statistics collected through formal testing in laboratory situations. Results may vary depending on installation & application type.
Weight (per m2) 8kg
Maximum Curtain Width (with standard guide) 4m
Maximum Curtain Width (with extended guide) 4.6m
Maximum Area (m2) 12
Gauge of Aluminium 1mm
Profile Slat Height 40mm
Profile Slat Thickness 9mm
Standard Guide Dimensions 53mm
Standard Bottom Bar Dimensions 50mm
Standard Axle 50mm circular
*Colours displayed are a guide only and have been digitally matched as close as possible. We recommend that you use genuine Rollashield samples for final colour selection.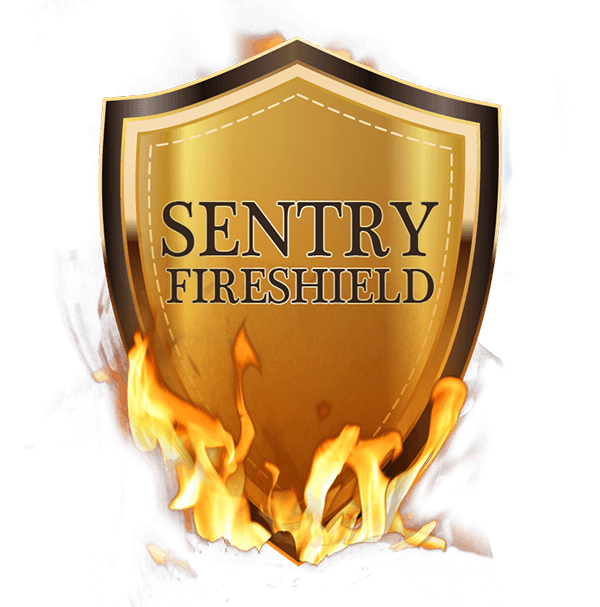 Sentry Fireshield BAL 40 Fire Shutters are strictly wholesale and are not available to the public in direct supply from Rollashield.